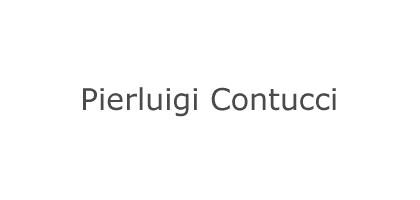 Workshop:
"Complexity in Life and Socio-Economic Sciences"
Place
: Bologna, Dipartimento di Matematica, Aula Vitali
Time
: May 21 and 22, 2010
Organizers
: N. Bellomo, P. Contucci, M. Degli Esposti
Speakers
: N. Bellomo, A.Barra, G.Meconi, M.Delitala, L.Pareschi, C.Bianca,
A.Bazzani, G.Ajmone Marsan.
Participants
: E. De Agelis, T.Lorenzi, E.Gabetta, M.L.Bertotti, P.Freguglia, C.Giardina,
C.Giberti, C.Vernia, F. Bellomo, M.Fedele.

Program
:
Friday 21
Meeting at 11 a.m., Aula Vitali
11.30 Nino Bellomo, Politecnico di Torino:
"Looking for New Paradigms Towards a Biological-Mathematical Theory of Complex Multicellular Systems"
12.15 Adriano Barra, Universita di Roma "La Sapienza"
"From Burnet to Varela: immune networks from a statistical mechanics perspective"
lunch
14.30 Giulia Menconi, Istituto Nazionale di Alta Matematica:
"Mobile DNA and flexibility: rearrangements in yeast genomes"
15.15 Marcello Delitala, Politecnico di Torino:
"Models for Opinion Formation"
coffe break
16.30 Stefano Ghirlanda, Universita di bologna:
"Complex Culture Models"
17.15 Lorenzo Pareschi, Universita di Ferrara:
"Agent-based modelling and diffusive limits of financial markets"
18.00
Round Table
: participants contributions
Saturday 22
10.00 Carlo Bianca, Politecnico di Torino:
"A kinetic for the keloid formation triggered by virus: malignant effects and immune system competition"
10.45 Armando Bazzani, Universita di Bologna:
"Understanding human mobility using GPS data"
coffe break
12.00 Giulia Ajmone Marsan, OCSE Paris:
"Complexity, Interactions and Networks"